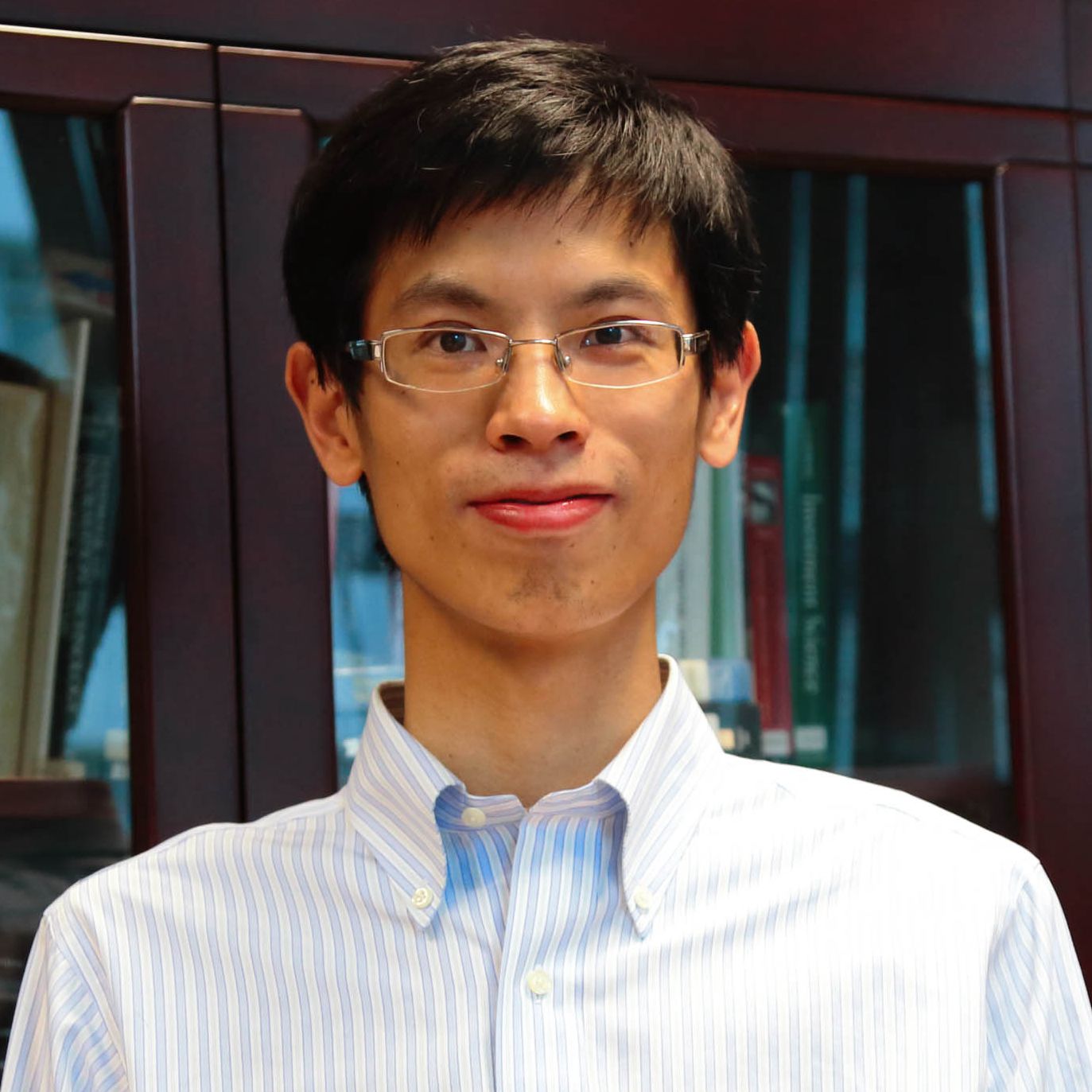 Xuefeng Gao
Assistant Professor
Department of Systems Engineering and Engineering Management
The Chinese University of Hong Kong
Room 606, William M. W. Mong Engineering Building
The Chinese University of Hong Kong
Shatin, N.T., Hong Kong
Email: xfgao AT se.cuhk.edu.hk
Phone: (852)3943-8242
---
Educations
Ph.D. in Operations Research, School of Industrial and Systems Engineering, Georgia Institute of Technology, 2013.

B.S. in Mathematics, School of Mathematical Sciences, Peking University, 2008.
---
Research Interests
Applied Probability and Stochastic Processes

Algorithmic and High Frequency Trading

Queueing Theory
---


Publications
---
Grants and Awards
HK Research Grant Council GRF grant: "Optimal market making for large-tick liquid stocks", 2018-2020, PI.

HK Research Grant Council ECS grant: "Spread crossing and order placement in limit order markets", 2016-2019, PI.

CUHK Direct Allocation Grant: "Asymptotic analysis in limit order markets", 2015-2017, PI.

CUHK Direct Allocation Grant: "Order fill probability in algorithmic trading", 2014-2016, PI.

Finalist in the 2011 INFORMS Junior Faculty Interest Group (JFIG) paper competition
---
Teaching
SEEM5580: Advanced Stochastic Models (PhD)

ENGG2430/2450: Probability and Statistics for Engineers (UG Faculty Foundation)

SEEM3580: Risk Analysis for Financial Engineering (UG SEEM)
---
Professional Activities
Reviewer for journals: Operations Research, Mathematics of Operations Research, Stochastic Systems, Stochastic Processes and their Applications, Journal of Economic Dynamics and Control, Finance and Stochastics etc.
---
Prospective students
I am looking for self-motivated, hard working PhD students with solid mathematics background. Students with a bachelor/master degree in math, applied math, probability, statistics and physics are preferred. Drop me an email if you are interested.